Why Try A Thrift Store?
How to Live Off The Grid in Comfort and Style
Get Your FREE Urban Homesteading Checklist!
Join Our Newsletter And Download Our List of 50 Must-Have Items.
I will never give away, trade or sell your email address. You can unsubscribe at any time.
Editor's Note: Anna wrote this article before we realized how serious the coronavirus pandemic would be. Most of the country is under stay-at-home orders, so now is not the best time to visit the Goodwill store. However, please save this information until it's safe to go out again. You'll be surprised how many good deals you find.
It can be hard to find old-world homestead items at your local hardware store, but your local thrift store might surprise you. With some creativity and consistency, you can find plenty of homesteading supplies without breaking the bank.
Want to save this post for later? Click Here to Pin It On Pinterest!
According to NARTS, the Association of Resale Professionals, there are currently over 25,000 resale, consignment, and Not-For-Profit shops in the United States, making it fairly easy for most U.S. residents to find discount homestead supplies.
Shopping in a thrift store can be very satisfying when you find a hidden treasure. Local independent thrift stores often have supplies and items donated by the local community.
You'll do even better if you visit a store in a farm or homestead community well outside the city limits. These stores will have lots of homestead supplies donated by local farmers and homesteaders, although you will likely find usable items at any thrift store.
Larger chain stores owned by the Salvation Army and Goodwill get their items from distribution centers filled with donations from all over, which means you have a reasonable chance of finding some usable items at any of them.
Many secondhand stores also benefit their communities through charity outreach, which makes this style of shopping all the more worthwhile.
Many thrift stores have sales or discount programs that you can take advantage of.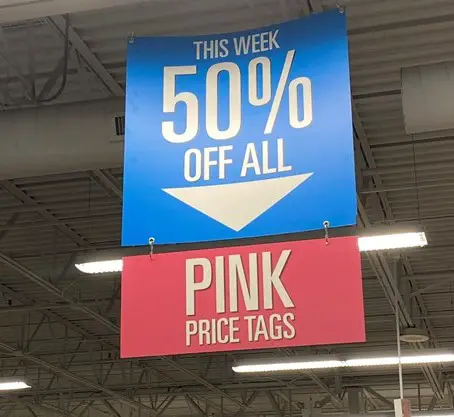 Goodwill is a common store accessible across most of the United States (find the closest branch at goodwill.org). They use a tag system where different color tags rotate as items are on sale, switched on Tuesdays. This method allows the store to work through their older products by offering a discount, and it can be a benefit to regular shoppers.
Many other resale shops operate with a similar sale pattern, so be sure to check with your local store to find out what sales you can expect. If you find an item that you need for your homestead, don't wait for the sale. Just go ahead and get it because these stores usually have a fast turnover.
On Wednesdays, Goodwill stores offer a 15% senior discount for anyone over 60. Senior discounts are applicable at most thrift stores, so be sure to look into military and service-worker discounts as well.
While looking for kitchen items, think about what can be cleaned, restored, and used long term or creatively. For example, if cast iron pots and pans are cared for, they hold their value and can last over 100 years. For fire cooking, keep an eye out for long-handled utensils.
Below is a list of additional items to look out for the kitchen.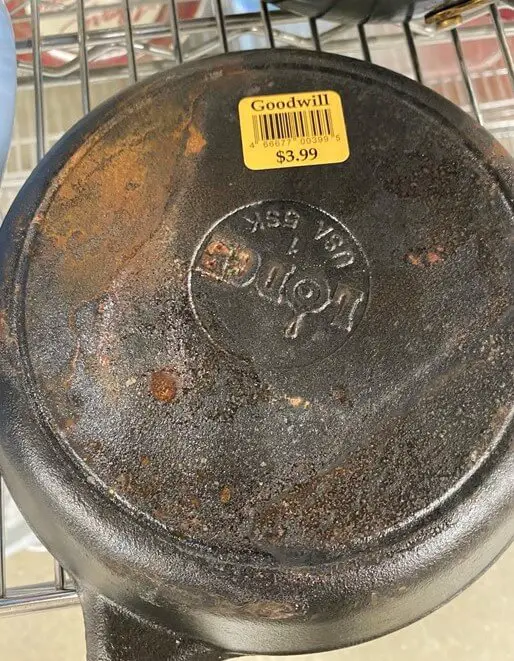 From tools, supplies, and attire, it's easy to find items for your homestead garden. Some thrift stores even receive retail overflow where you can find sprinklers or garden gloves in new condition.
Regular check-ins at your nearest shop will help you stay on top of new retail arrivals. Below is a list of additional garden items to watch out for.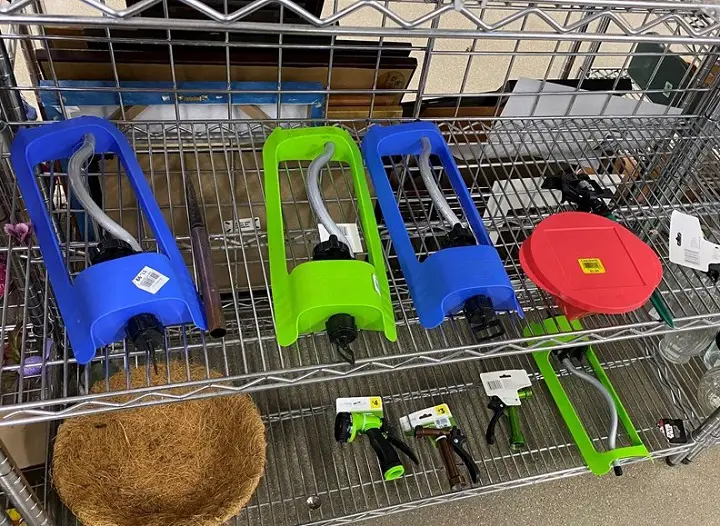 Tools can be a hot commodity at the thrift store. Quality tools are donated, but they sell quickly. Establishing a rapport with the staff at your local shop could improve your odds of finding what you need. To find antique tools, try visiting more rural and farm town thrift stores.
Additional ideas to keep a watch for are listed below:
There are lots of items that you can find in a thrift store for the home. With creativity and willingness to wash fabrics, it's hard to tell that they are secondhand. Here are some easy-to-find items: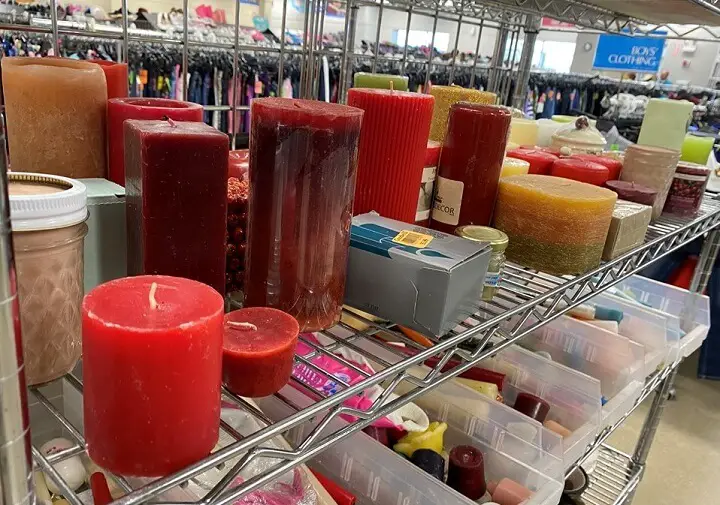 General pet supplies may be easier to find in the standard thrift store, but stores in farm-towns are more likely to have items specific to farm animals. Here are some general items you can watch out for.
Buying seasonal clothing at a thrift store is better for the environment as it reduces waste. Additionally, it's easy to find clothing that is in like-new condition at a fraction of the cost of a standard retail store.
Beyond standard clothing, here is a list of other clothing items to look for.
Every homestead should have some survival and emergency supplies. You might be surprised what you can find second hand, including like-new camping and survival gear.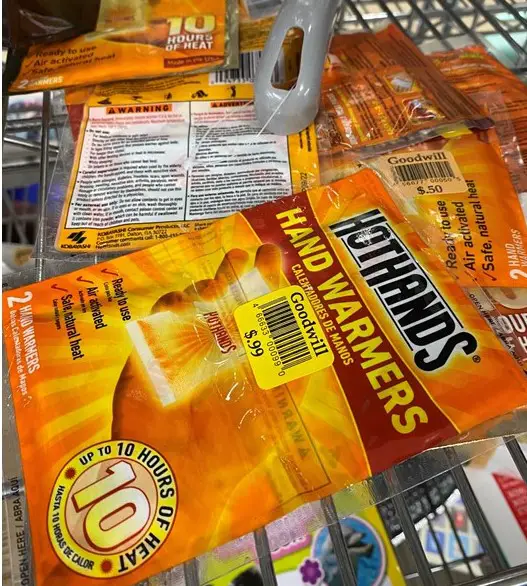 Be a regular at your local shop. When you get used to the pace and timing of new products being put on the floor, you'll have the chance to snag supplies before anyone else can. Stores with distribution centers attached are sometimes able to keep an eye out for supplies that you're looking for. Leave your phone number so the store can call you with specific new arrivals.
While shopping, take your time and work through one section of the store at a time. Sometimes the best and most surprising finds are in the middle of a random shelf in the wrong area. Paying attention to your surroundings with an open mind may help you find a product that you can use in an unexpected way. Shop when you're able to be mentally present.
With changing seasons, retail overflow is sometimes passed on to thrift stores. You may find new and unused items like clothing, workbooks, garden tools, etc. just by checking in each season. Check with your local store to see if there is any pattern to the timing and pace that they receive retail over-flow.
Try to have fun while searching for things you need for your homestead. Yes, it can be time-consuming; however, having fun with the treasure hunt helps make it worthwhile as you save money and reduce your carbon footprint.
Like this post? Don't Forget to Pin It On Pinterest!
Get Your FREE Urban Homesteading Checklist!
Join Our Newsletter And Download Our List of 50 Must-Have Items.
I will never give away, trade or sell your email address. You can unsubscribe at any time.
Your email address will not be published. Required fields are marked *
© Copyright 2017-2019 Homestead Survival Site · All Rights Reserved
Disclosure · Privacy · Terms of Use
Facebook · Pinterest · Twitter
* Homestead Survival Site is a participant in the Amazon Services LLC Associates Program, an affiliate advertising program designed to provide a means for us to earn fees by linking to Amazon.com and affiliated sites.
Follow us on Facebook to see more articles every day!
Why Try A Thrift Store?
Research & References of Why Try A Thrift Store?|A&C Accounting And Tax Services
Source